Articles of the Arcana: A Troika Tarot Supplement
"Tarot—much like Troika—is about interpretation, personal experience, and instinct."
Articles of the Arcana is a tarot-inspired supplement for Troika, the other world's favorite RPG, created by the Melsonian Arts Council. It is a collection of new character options and campaign prompts, all accompanied by dozens of pieces of beautiful art crafted by an amazing array of artists.
Troika is a tabletop roleplaying game that focuses on telling awesome stories without getting bogged down in rules. This meshes perfectly with tarot, which encourages you to interpret and impart meaning onto the game, not be confined or dictated by it. If you're looking for a game that will let you tell amazing stories, Troika is for you. For a quick primer on Troika, we recommend checking out the official Troika website.
The Book
The 84-page book contains 36 character backgrounds each inspired by a card in the tarot, including the entire Major Arcana. You'll also find new skills and spells for your character to utilize and 22 campaign prompts, each representing a part of the journey described in the Major Arcana. There are sections for incorporating your own tarot deck and using tarot draws to help run your game. It has everything you need to tarot your Troika!
Backgrounds are accompanied by tarot cards illustrated by Alex Perkins, Bri de Danann, Matthew Cartwright, and Thérèse Lanz. The book is rounded out with new skills, spells, and campaign and world-building advice, featuring art from Alec Sorensen and Amanda Franck. The stunning book cover is by Ignacio Paul.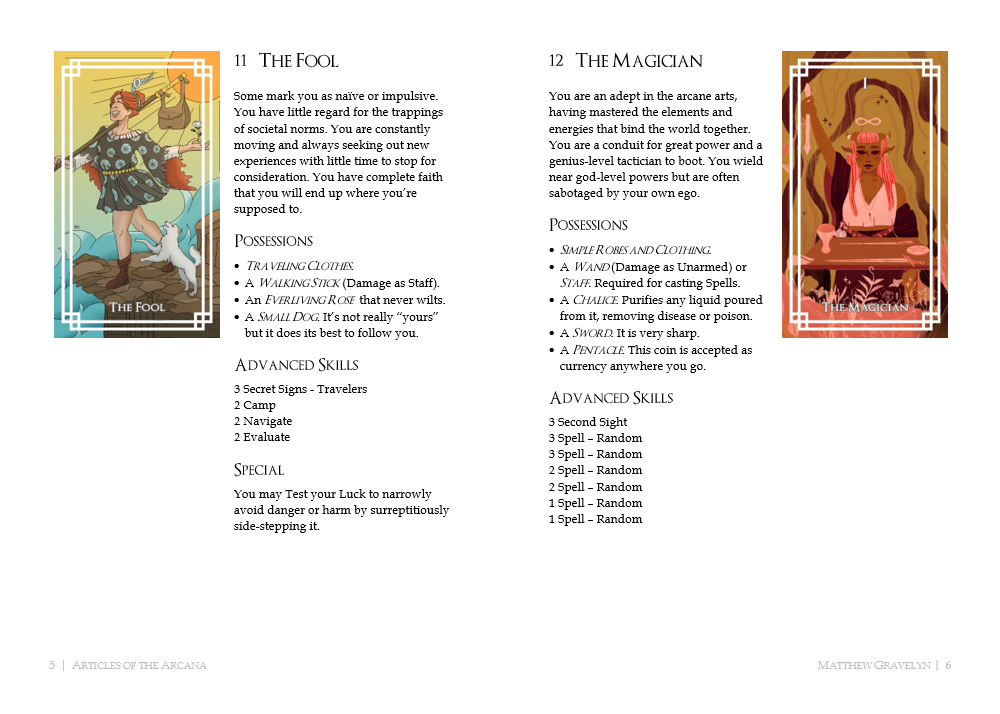 Physical Books
If you would like to purchase a perfect bound full color print version of Articles of the Arcana, head over to Indie Press Revolution or check with your favorite games retailer.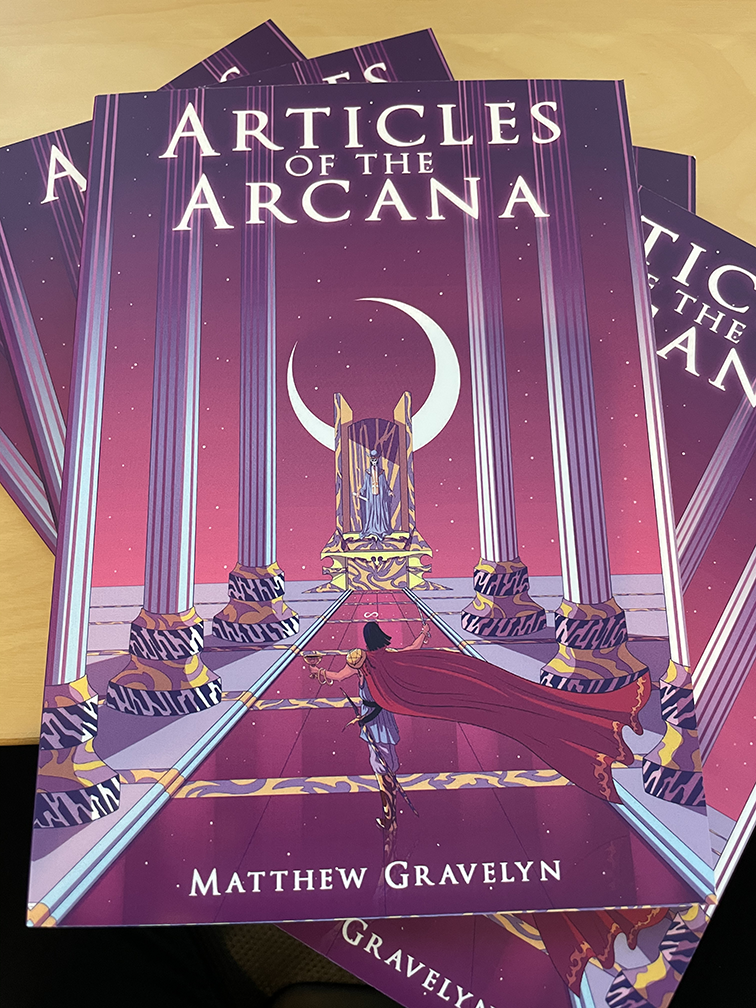 Also available from:
Tarot Deck
A complete tarot deck is also available to use with this supplement or as a standalone divination tool. It features UV treated and linen finished cards. You can purchase a deck print-on-demand from The Game Crafter.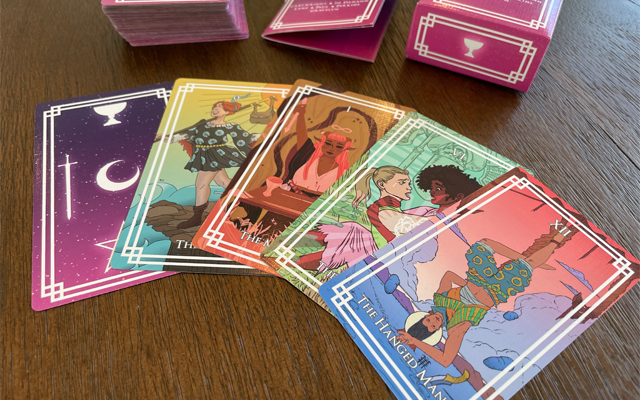 Actual Plays
Join me and some Friends Who Roll Dice as we play through a very chaotic and fun session of Articles of the Arcana. The players flee to space on a tall ship, fight the Queen's Navy, and defend a space squid from capture. What's going to happen?!
The Contributors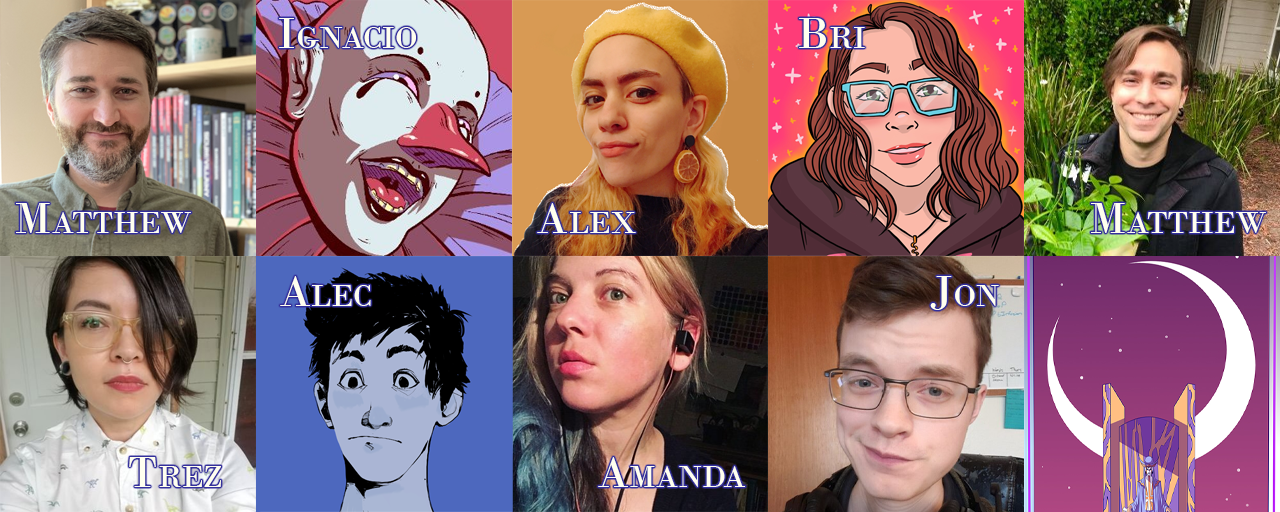 Matthew Gravelyn (he/him) - Writer/Designer: You can find more of Matthew's work at mr-matthew.itch.io or on Twitter @mrmatthew.
Ignacio Paul (he/him) - Cover Artist & Design: You can find more of Ignacio's work at nachoandrespaul.myportfolio.com and on Twitter @IgnacioAPaul.
Alex Perkins (she/they) - Tarot Artist: To see more of their work, check out @alexpperkins on Twitter, Instagram, and Tumblr, or on their website alexpperkins.com.
Bri de Danann (she/her) - Tarot Artist: You can find more of Bri's work on bridedanann.com, twitch.tv/BriDanann, and on Twitter @BriDanann.
Matthew Cartwright (he/him) - Tarot Artist: You can find more of Matthew's work on his website mattcartwrightillustration.com, Artstation, Twitter, and Instagram.
Thérèse "Trez" Lanz (she/her) - Tarot Artist: You can find more of her work on Twitter @GameResTrez or check out their game art portfolio at artstation.com/trez_art.
Alec Sorensen (he/him) - Campaign Artist: You can find more of Alec's work at behance.net/alecsorensen, and on his Twitter or Instagram.
Amanda Lee Franck (she/her) - Campaign Artist: You can find more of her work at afranck.myportfolio.com and on Instagram.
Jon Boyle (he/they) - Editor: You can find more of Jon's work at residentbard.com and on Twitter @residentbard.
Purchase
In order to download this book you must purchase it at or above the minimum price of $10 USD. You will get access to the following files:
Articles of the Arcana - Single Pages.pdf
7 MB
Community Copies
Support this book at or above a special price point to receive something exclusive.
Community Copy
This is for those who want to engage with Articles of the Arcana but the cost would cause financial hardship. For every copy of the game purchased at full price, a community copy is added for those who need it. Please take advantage of this if you need to, no questions or judgement.