Isometric Sketchbook Zines
In order to print the zine properly, you'll need to make sure a few key settings are, well, set. Specifically, you want to make sure that:
You are printing Actual Size or 100% scale. These files are made for standard 8.5" x 11" paper and don't require any resizing. Changing the size of the document may affect the margins and the internal fold.
You are printing on Both Sides and that it is set to Flip On The Short Edge.
While not required, this document is created in Grayscale and can be printed using most Ink/Toner Saver settings.
I have an HP Envy 6055 home printer and this (below) is what the print settings window looks like when I try to print from Adobe Acrobat. Your printer or PDF reader may have a slightly different layout of options, but most all printers and programs should accommodate the settings needed. If you have any issues or questions, please don't hesitate to reach out. Thank you!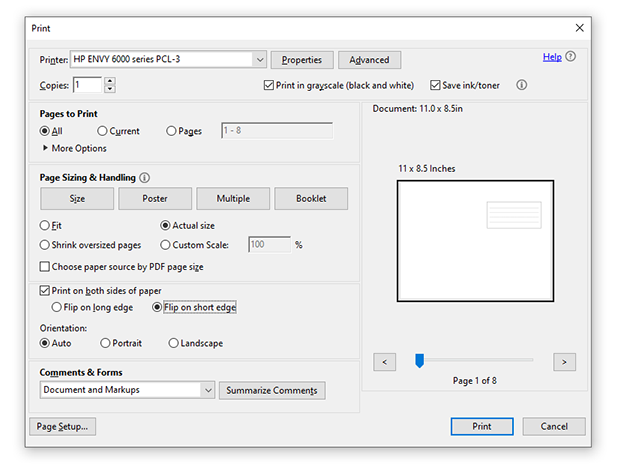 Get Isometric Sketchbook Zines