Stars Above: Wanderhome Supplement
Look, up there. See that one? That's your sign. It will point you true,
keep you safe, and always remind you who you are.
Everyone has stared up at the night sky at one time or another and felt
a connection there. Whether they see a familiar shape in the stars or
feel awed by the sheer vastness of that inky black, there is
always something smiling back.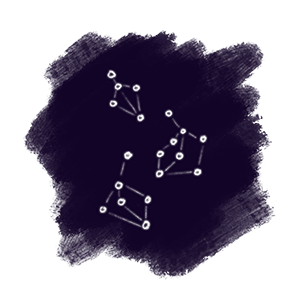 STARS ABOVE is a collection of supplemental content for Wanderhome themed around the night sky and the vast mysterious it holds. It includes:
2 playbooks: the Astronomer and the Astrologer
6 traits: Analytical, Contemplative, Prescriptive, Intuitive, Dismissive, and Embarrassed
3 natures: Void, Observatory, and Ritual
2 holidays: Aeora's Comet and Starfall
10 star signs: constellations and descriptions for every month of the year
STAR SIGNS are a new way to create and explore your character. By choosing a birth month and a corresponding star sign, you learn a bit more about their personality, both through what they are and what they are not.
This is a 42-page digital book that comes in color and B&W versions.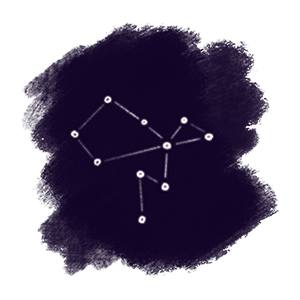 Wanderhome is copyright of Possum Creek Games Inc.
STARS ABOVE is an independent production by Matthew Gravelyn and is not affiliated with Possum Creek Games Inc. It is published under the Wanderhome Third Party License.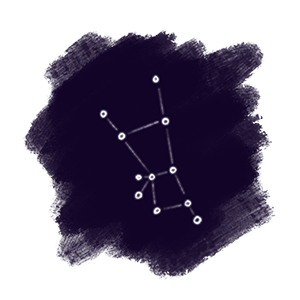 Purchase
In order to download this game you must purchase it at or above the minimum price of $8 USD. You will get access to the following files:
Stars Above - Color Pages.pdf
3 MB
Stars Above - B&W Pages.pdf
3 MB
Community Copies
Support this game at or above a special price point to receive something exclusive.
Community Copy
This is for those who want to engage with Stars Above but the cost would cause financial hardship. For every copy of the game purchased at full price, a community copy is added for those who need it. Please take advantage of this if you need to, no questions or judgement.
Comments
Log in with itch.io to leave a comment.
Waiting for community copies :(
absolutely stunning, very nice work!!