The Legacy - A ghostbox suit
We all have a past, a storied history of people whose lives impact us even today. We can embrace our legacy with open arms, the warm embrace of family, or we can rebel against it, struggling fruitlessly against the generations of trauma that came before us. These letters come from someone in your past, perhaps distantly. They show one side of a complicated relationship, traits and issues that likely carried forward into even your own relationships with family. What will you learn from these letters? How will it shape the legacy you leave behind?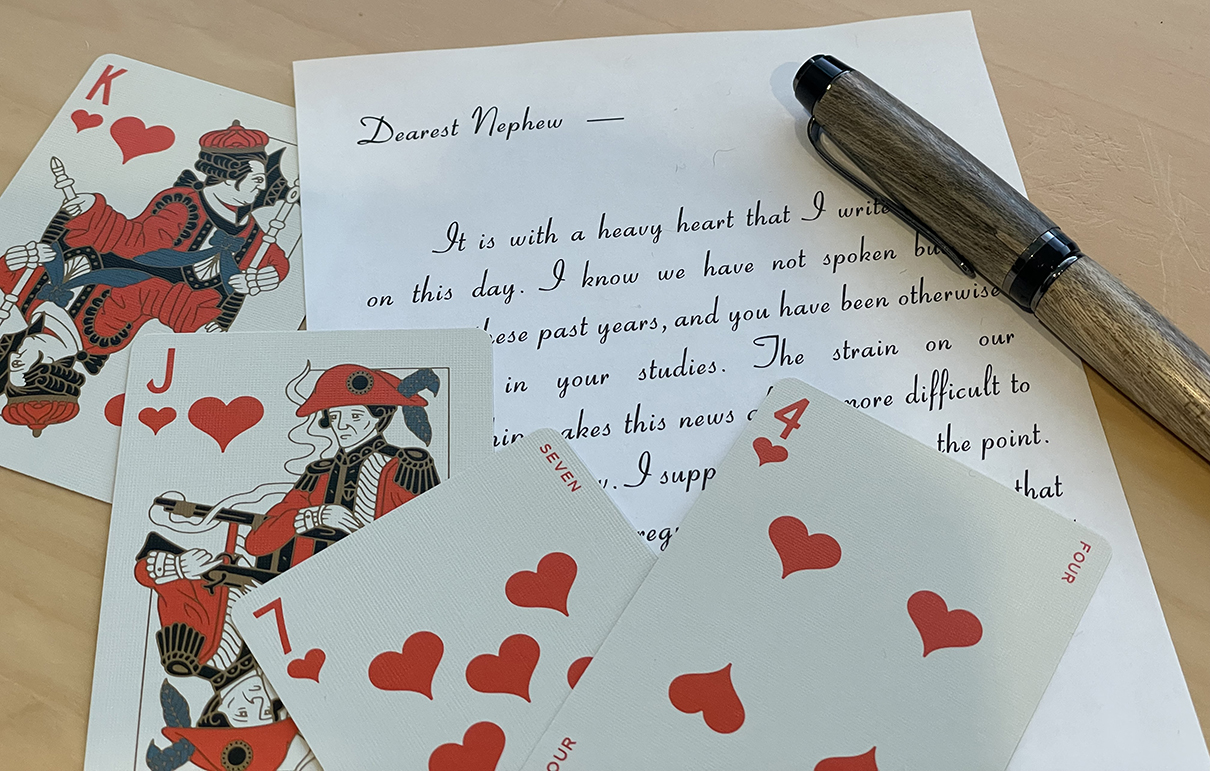 The Legacy is a supplement for ghostbox. It replaces one of the four suits you will use in the game, providing prompts for letters and asking questions about your relationship to the letter's sender and recipient. It requires a copy of ghostbox to play. You will also need a standard deck of playing cards.
~ ~ ~ ~ ~
The Legacy was created for the dead letters jam hosted by Marx Shepherd.
ghostbox is Copyright © 2022 by Marx Shepherd
Download
Click download now to get access to the following files:
ghostbox - The Legacy.pdf
408 kB