Clever Girl: A Wretched & Alone Game
Clever Girl Kickstarter Launched
---
Hello Clever Girl fans! The Kickstarter project for the physical zine printing of Clever Girl has just launched and I wanted to give all of you a quick look at what I have in store:
BOOKS: I'm printing the Raptor and Human guidebooks separately, perfect for playing the Raptor vs. Human mode, or just so you can focus on one side of the story when you play solo.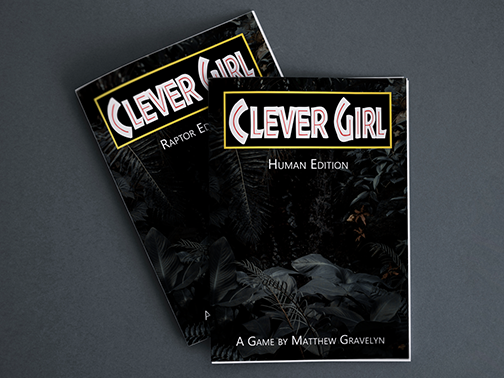 DICE: The deluxe editions—which are strictly limited to 20 backers—include custom dice made by Green Leaf Geek. You get a pair; one for the raptor and one for the human.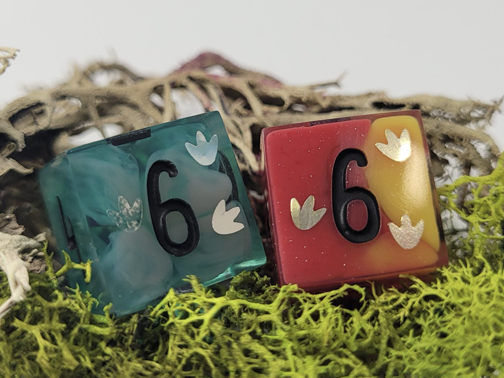 TEETH: Deluxe editions also come with fossilized teeth to use as tokens in your game, along with a cute little linen bag.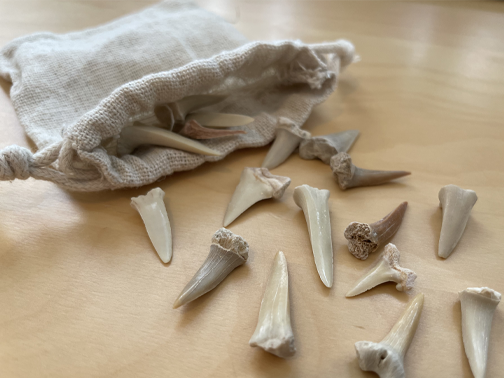 SO MUCH MORE: Deluxe editions will also come with all manner of nick nacks and treasures. Please head over to the Kickstarter page now and secure your deluxe edition now, or just get a couple of really nice books for your shelf. Either way, I thank you so much for your support!
Get Clever Girl: A Wretched & Alone Game